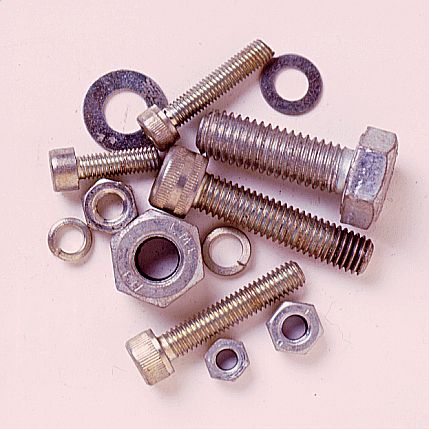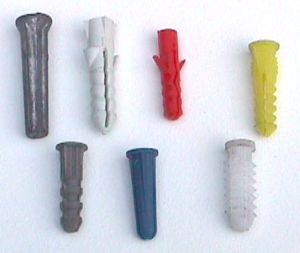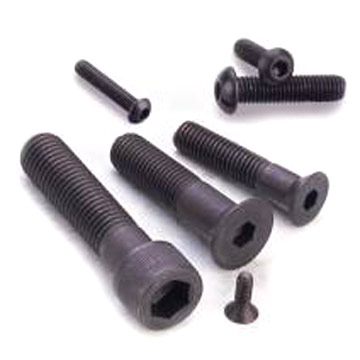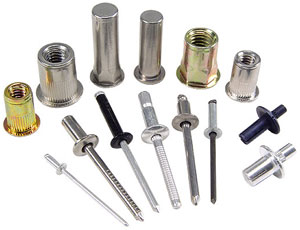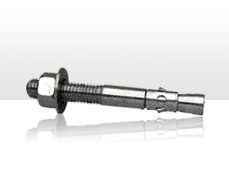 At Aim Products we distribute fasteners and anchors in all materials conceivable.  These materials include but are not limited to steel, stainless steel, brass, aluminum, monel, and nylon.

   Send us your prints and we will be happy to quote you on your specials.  Our inside team will be happy to assist you in finding fasteners in all sizes....from small electronics to large heavy equipment whether it is standard or metric we have the fastener to fit your need.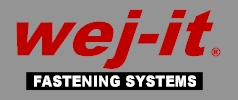 BOLTS                                

CAP SCREWS

  Gr.2, Gr.5, Gr.8, Gr.9

MACHINE SCREWS

NUTS

LOCKNUTS

SOCKET PRODUCTS

WASHERS

SELF DRILLING SCREWS

THREADED ROD

DECKING SCREWS   

TAPPING SCREWS              

ANCHORS

WEDGE ANCHORS

DROP IN ANCHORS

CHEMICAL ANCHORS

EXPANSIONS SHIELDS

CONCRETE SCREWS

DRYWALL ANCHORS

HOLLOW WALL ANCHORS

TOGGLERS

AND MORE....

RIVETS

SOLID RIVETS IN ALL MATERIALS

OPEN END RIVETS

CLOSED END RIVETS

SPECIAL APPLICATION RIVETS

THREADED INSERTS ("NUTSERTS")

RIVET GUNS

STANDARDS OR METRICS IN ALL MATERIALS

CALL 770-458-7800 or E-MAIL sales@aimproducts.net

BINS AND  ROTABINS

RACKS

DRAWERS

SHELVING